I translate texts from English, French and German into Italian, making use of the latest specialised software in order to ensure a consistent terminology and to be able to work with a variety of file formats, including html, idml, pdf. Thanks to a wide network of highly skilled and qualified collegues I can also manage projects involving other language combinations.
Grazie all'esperienza maturata in vari settori sono a vostra disposizione per la traduzione di diversi tipi di testo, destinati a un diverso tipo di target.
Technical-scientific translation
Manuals and technical documentation for machine tools and industrial automation systems, patents, technical datasheet and safety datasheet, instruction guides and installation instructions, instructions for use and maintenance, scientific papers and articles, tenders etc.
Communication and marketing
Catalogs, brochures, newsletters, trade letters, company profiles, press releases, information leaflets, etc.
Legal translation
Incorporation deeds, legal acts and notary deeds, contracts, terms and conditions for sales and purchases, insurance policies,  power of attorney,  Chamber of Commerce company registration, tender guidelines, custom documents, certifications and documents for international procedures, etc.
IT and Web
Software localisation, websites localisation, games localisation, translation of online catalogs, web-shop localisation, etc.
---
Other services
Beside performing translations in my working language combinations, I provide sworn translation and legalisation, proofreading and transcription services.
Sworn translation and legalization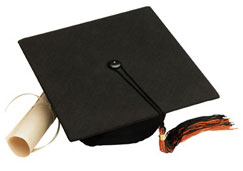 Sworn translations are translations with a legal value that may be required for documents and certifications that are to be presented to foreign authority. Translators vow for the truthfulness and compliance of its work by swearing on their translation in the presence of a notary public or at the relevant Office. The act is put on records and stamped accordingly.
Proofreading
Proofreading implies different levels of editing of a translation or of a document drafted in a foreign language by a non-native speaker. The proofreading services therefore goes from the simple correction of a typos to in-depth editing and style changes.
Note: I do not work on translations performed with automatic translation tools! 
Transcription
Transcription and, if required, subsequent translation of foreign audio or video recording. The customer will receive the translation in paper or electronic format.