I translate texts from English, French and German into Italian, making use of the latest specialised software in order to ensure a consistent terminology and to be able to work with a variety of file formats, including html, idml, pdf. Thanks to a wide network of highly skilled and qualified collegues I can also manage projects involving other language combinations.
Grazie all'esperienza maturata in vari settori sono a vostra disposizione per la traduzione di diversi tipi di testo, destinati a un diverso tipo di target.
Technical-scientific translation
Manuals and technical documentation for machine tools and industrial automation systems, patents, technical datasheet and safety datasheet, instruction guides and installation instructions, instructions for use and maintenance, scientific papers and articles, tenders etc.
Communication and marketing
Cataloghi, brochure, newsletter, lettere commerciali, presentazioni aziendali, comunicati stampa, prospetti informativi, ecc.
Legal translation
Statuti societari, atti giudiziari e notarili, contratti, condizioni generali di acquisto o vendita, polizze assicurative,  procure,  visure camerali,  regolamenti per gare d'appalto, documenti doganali, certificati e documenti per pratiche internazionali, ecc.
IT and Web
Software localisation, websites localisation, games localisation, translation of online catalogs, web-shop localisation, etc.
---
Other services
Beside performing translations in my working language combinations, I provide sworn translation and legalisation, proofreading and transcription services.
Sworn translation and legalization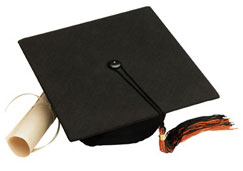 Le traduzioni asseverate, dette anche traduzioni giurate, sono traduzioni con valore legale richieste per documenti o certificati che devono essere presentati ad autorità estere. Il traduttore garantisce la veridicità e precisione del proprio operato prestando giuramento presso un notaio o presso l'apposito ufficio della Pretura della Repubblica, dove l'atto viene poi registrato e protocollato.
Qualora il documento debba essere presentato a paesi che hanno sottoscritto la Convenzione dell'Aia del 5/10/1961 è necessaria una ulteriore procedura, la legalizzazione, che prevede l'apposizione della cosiddetta "apostilla" che serve a legalizzare la firma del funzionario che ha firmato il verbale di asseverazione.
Proofreading
Proofreading implies different levels of editing of a translation or of a document drafted in a foreign language by a non-native speaker. The proofreading services therefore goes from the simple correction of a typos to in-depth editing and style changes.
Note: I do not work on translations performed with automatic translation tools! 
Transcription
Transcription and, if required, subsequent translation of foreign audio or video recording. The customer will receive the translation in paper or electronic format.